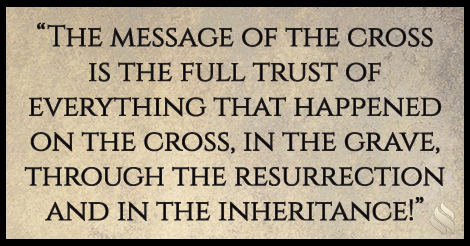 The power that works in people of faith is resurrection power; the same power that raised Jesus from the dead, conquered sin and death, stripped the devil of all power and authority, and cast him out of Heaven. The message of the cross is the full trust of everything that happened on the cross, in the grave, through the resurrection and in the inheritance! When this is not the focus of our faith we do not experience grace, i.e. we do not experience resurrection power! The absence of the cross from the modern gospel… the full message of the cross, is why our faith is weak in conquering temptation, sin, sickness, disease and emotional struggles. Anyone who is afraid of the devil and struggling in "spiritual warfare" is, to some degree, void of what really happened at the cross. JOIN ME this week for the greatest boost in your faith and expansion of God's power in your life!
Join Our Mailing List!
Subscribe to our mailing list and you'll get notifications of new posts along with advanced notifications of sales, special offers, and subscriber-only discounts!
Welcome to the Impact Ministries family! Please check your email to confirm your subscription!