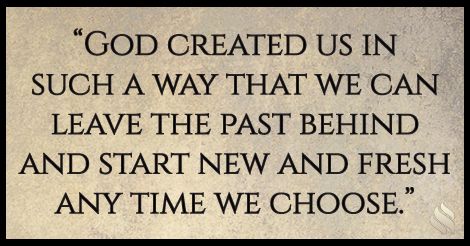 God created us in such a way that we can leave the past behind and start new and fresh any time we choose. However, few people ever exercise this supernatural phenomenon. With every attempted new start they drag forward all the same issues that made them fail in the past. JOIN ME this week and we'll begin looking at one of the greatest options we have as believers, yet seldom exercise.
Join Our Mailing List!
Subscribe to our mailing list and you'll get notifications of new posts along with advanced notifications of sales, special offers, and subscriber-only discounts!
Welcome to the Impact Ministries family! Please check your email to confirm your subscription!