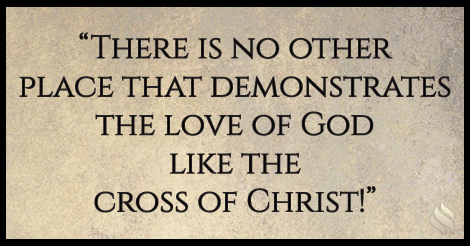 Assurance of salvation comes when we know and believe what Jesus did for us through His death, burial and resurrection. There is no other place that demonstrates the love of God like the cross of Christ! To the degree that we know and believe that Jesus became our sin, paid all the prices we would have to pay, and delivered us from those consequences, is the degree to which we will know, believe and feel the love of God.
When we understand the principle of giving: it draws the giver closer to the recipient; we will then realize that God gave the unspeakable, immeasurable gift, the source of His greatest love and value to draw near to us. If He paid such a price for us, we can realize His great value for us and, by actions, find complete peace and assurance that we can draw near to Him!  JOIN ME  this week and strengthen your confidence in God's passion to be near to you!
Join Our Mailing List!
Subscribe to our mailing list and you'll get notifications of new posts along with advanced notifications of sales, special offers, and subscriber-only discounts!
Welcome to the Impact Ministries family! Please check your email to confirm your subscription!