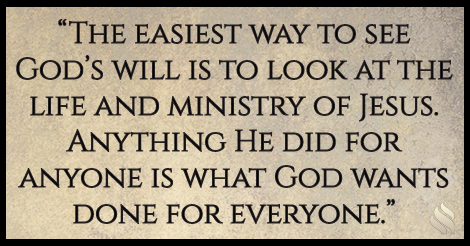 Jesus told us to pray, i.e. command our circumstance to surrender to the will of God. But many believers are confused about the will of God. People tend to confuse the will of God and the leadership of the Holy Spirit. The will of God is what we have in the last will and testament of the Lord Jesus: all the promises are ours and we are delivered from all the curses. But in these situations we must make our choices to participate in this will. The easiest way to see God's will is to look at the life and ministry of Jesus. Anything He did for anyone is what God wants done for everyone. He never changes. So we can be absolute about what to allow or disallow in our life when God is leading us to do specific things that have no bearing on the inheritance we have in Christ. JOIN ME this week and discover how simple it is to establish the will of God in your life!
Join Our Mailing List!
Subscribe to our mailing list and you'll get notifications of new posts along with advanced notifications of sales, special offers, and subscriber-only discounts!
Welcome to the Impact Ministries family! Please check your email to confirm your subscription!