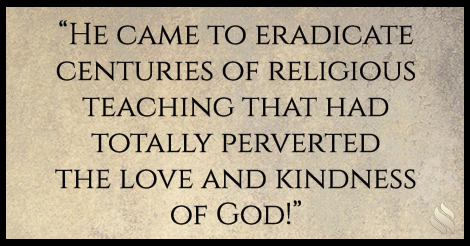 When I hear people speak about God in the Old Testament and Jesus in the New Testament it sounds like God made a dramatic change from the Old Testament to the New. But that can't be true because God never changes! Jesus once asked, have I been with you so long and you don't recognize Me?
Their minds, like ours, had been so filled with religion they didn't recognize that Jesus was the exact representation of God. He was God in the flesh. He was the Word of God in the flesh! He came to eradicate centuries of religious teaching that had totally perverted the love and kindness of God!
The apostles didn't have the Holy Spirit to reveal that Jesus was God in the flesh. What took them years to grasp is something we can learn, experience, and know in one moment. JOIN ME this week as we explore The Ultimate Revelation of God. The scales will come off your eyes and you'll never see God other than through the life of Jesus revealed!
Join Our Mailing List!
Subscribe to our mailing list and you'll get notifications of new posts along with advanced notifications of sales, special offers, and subscriber-only discounts!
Welcome to the Impact Ministries family! Please check your email to confirm your subscription!