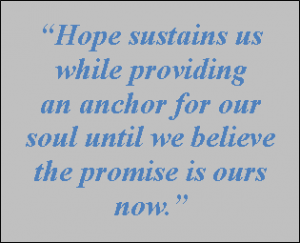 You are having an experience that many people long to have. For most, a few minutes in prayer seems like hours. But when we connect with God through our heart everything changes. Possibly the greatest thing about this is, once we understand how it works, we can experience this level of intimacy with God at any time.
Jesus said the Kingdom of God is within; it is a realm we enter through the doorway of our heart. We enter the heart when we are sincere, engaged and making our connection as intimate as possible.
When we enter the HeartZone,® our intellectual mind takes a secondary role to our heart. In fact, we leave the realm of space and time and enter into eternity where God, the Father, abides. There are many unique characteristics in that realm, among the most interesting is we lose sense of time!
God dwells in eternity. Time does not exist in eternity. When we take our mind from this world and focus on the Living God we enter the eternal realm. This is when we can move from the place of hope to the place of faith. Hope, which precedes faith, is the expectation of good things in the future. However, faith is always now. Hope sustains us while providing an anchor for our soul until we believe the promise is ours now. We are no longer waiting for it to manifest; it is ours.
In the HeartZone® we experience everything as if it is now. When we imagine, visualize, confess or connect to a promise of God, we experience it as being real at this moment. As we abide in or revisit that place, the heart becomes fully persuaded that the promise is already true. In CyberChurch I'll share about  Faith in the Heart. If you don't have time to watch the video, just click the audio recording icon in my app. You can listen while you work, drive or play. Get ready to make a quantum leap forward in your faith, and for something that will completely transform the way you understand the invisible world be sure and listen to the entire series: Miraculous Probabilities.
Join Our Mailing List!
Subscribe to our mailing list and you'll get notifications of new posts along with advanced notifications of sales, special offers, and subscriber-only discounts!
Welcome to the Impact Ministries family! Please check your email to confirm your subscription!