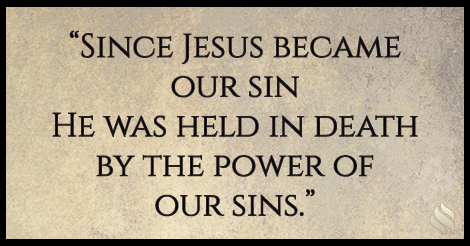 Since Jesus became our sin He was held in death by the power of our sins. The Scripture provides a clear picture of the battle of faith Jesus fought to overcome the power of death. Until that battle was won He could not be raised from the dead. He had to win over every sin of every human being who had ever lived and would ever live in order to purchase our freedom from the power of sin! JOIN ME this week and multiply your power to overcome sin and temptation as you get the real story on what happened with Jesus in the grave.
Join Our Mailing List!
Subscribe to our mailing list and you'll get notifications of new posts along with advanced notifications of sales, special offers, and subscriber-only discounts!
Welcome to the Impact Ministries family! Please check your email to confirm your subscription!