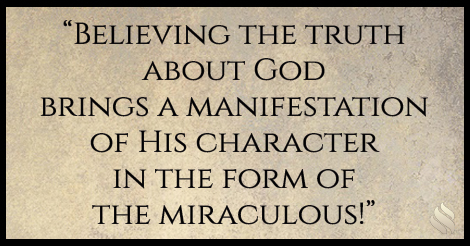 Trying to believe someone to do that which is inconsistent with their character is pretty much impossible, and that's what we try to do with God. Most of what we have been taught about God makes it hard to believe He is who He says He is. Faith doesn't start with what we believe God will do; faith starts with what we believe about God's character and nature. I have a free message for you: Revelation Brings Manifestation. Believing the truth about God brings a manifestation of His character in the form of the miraculous! After all, who a person is foretells what they will do!
Join Our Mailing List!
Subscribe to our mailing list and you'll get notifications of new posts along with advanced notifications of sales, special offers, and subscriber-only discounts!
Welcome to the Impact Ministries family! Please check your email to confirm your subscription!