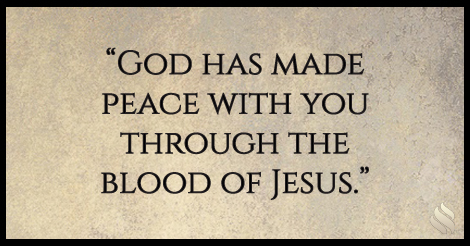 Why all the fuss about peace? Can you imagine being so afraid of God and so desperate to have peace with Him that you would burn your children alive to satisfy Him? This is what people in the ancient world did to satisfy their false gods. God, on the other hand, loved and accepted those who came to Him. The greatest celebration they had was the celebration of peace with God! Peace with the Creator of the world is something to celebrate; it is a reason to make a fuss and throw a party!  JOIN ME and discover what few people seem to know: God has made peace with you through the blood of Jesus.
Join Our Mailing List!
Subscribe to our mailing list and you'll get notifications of new posts along with advanced notifications of sales, special offers, and subscriber-only discounts!
Welcome to the Impact Ministries family! Please check your email to confirm your subscription!