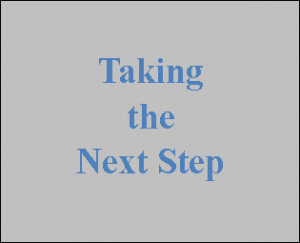 My goal has always been to teach lessons that will empower you to live your dreams. The testimonies that we receive every day from people around the world confirm that the Holy Spirit is keeping me right on track.
But, as I warned just before the collapse of 2008, we are living in a new time… a time when we need to move from just being Christians to being disciples and from disciples to being overcomers! Overcomers win over the opposition; they triumph in the face of danger!
This year every message I teach will be designed to equip you to be an overcomer regardless of what happens in our nation and in the world.  In 2008 I warned about the economy and few listened. Many were financially devastated. I want you to become immovable in your faith in the days that lay ahead. … And this is the victory that overcomes the world, even our faith!
If you have listened to my free series, Power Tools for Goal Setting, you have taken an important step in preparation for your future. But none of those tools will be optimally valuable to you if you fail to exercise The Supernatural Power of Making Decisions. In this foundational series I walk you through every step of making heartfelt decisions that move you from hope to faith and from faith to overcoming!
This series will not only change your life, it will change the lives of others around the world, because 85 cents out of each dollar you spend goes directly into ministries like Operation One Billion, ImpactTV, Impact International School of Ministry, and the publishing of books, CDs and DVDs that influence leaders in America and around the world.
Take a few minutes and purchase The Supernatural Power of Making Decisions right now. Invest in yourself and invest in the Kingdom of God!
Join Our Mailing List!
Subscribe to our mailing list and you'll get notifications of new posts along with advanced notifications of sales, special offers, and subscriber-only discounts!
Welcome to the Impact Ministries family! Please check your email to confirm your subscription!