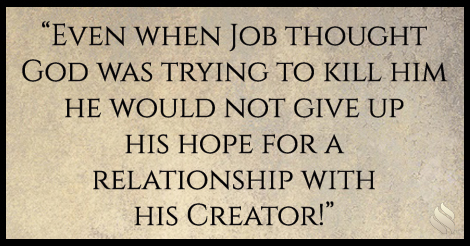 In marriages, those who always find a way to salvage their relationships are the ones who deeply value the relationship. After all, the Greek word for "love" primarily means "value." When you value your relationship with God or anyone you are more than willing to face anything, solve any problem, or do whatever it takes to keep the relationship intact!
Even when Job thought God was trying to kill him he would not give up his hope for a relationship with his Creator! The value for the relationship seems to be the one driving factor that caused all the great people of faith to get up, own their problem and stay connected to God.
JOIN ME  this week and let's look at what Job valued so much about a relationship with the One he thought was trying to kill him!
Join Our Mailing List!
Subscribe to our mailing list and you'll get notifications of new posts along with advanced notifications of sales, special offers, and subscriber-only discounts!
Welcome to the Impact Ministries family! Please check your email to confirm your subscription!