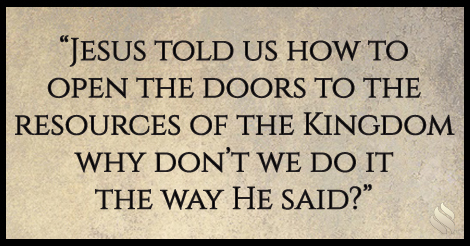 In the Old Testament a great man came to a prophet of God seeking healing (2 Kings 5). When the prophet told him what to do to get healed he was angered and refused to follow his instructions, simply because it wasn't what he expected. His servant approached him and suggested, "If he had told you something great or difficult you would have done it." He then followed the prophet's advice and was healed. Jesus told us how to open the doors to the resources of the Kingdom; why don't we do it the way He said? Maybe Jesus' teaching isn't mystical, ritualistic or complicated enough, maybe it doesn't follow the teaching of our favorite teacher. JOIN ME this week and let's return to what Jesus said about opening the doors of the Kingdom resources.
Join Our Mailing List!
Subscribe to our mailing list and you'll get notifications of new posts along with advanced notifications of sales, special offers, and subscriber-only discounts!
Welcome to the Impact Ministries family! Please check your email to confirm your subscription!