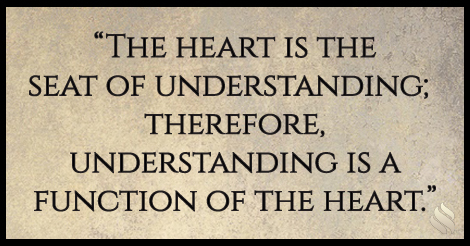 The heart is the seat of understanding; therefore, understanding is a function of the heart. To misunderstand occasionally can be a simple matter of miscommunication, but to misunderstand often points to a heart issue.
When we are insecure we have a tendency to project the feelings about ourselves onto others. We assume they mean things differently than how they were stated. This is a form of judgment. We misunderstand because we give their words a meaning, instead of simply asking for more explanation.
If assuming to know why people do what they do, assuming what people really mean, or often misunderstanding is happening to you, I want to help you put an end to this tormenting pattern.
JOIN ME this week and we'll get down to the heart of matter and what you can actually do about it.
Join Our Mailing List!
Subscribe to our mailing list and you'll get notifications of new posts along with advanced notifications of sales, special offers, and subscriber-only discounts!
Welcome to the Impact Ministries family! Please check your email to confirm your subscription!