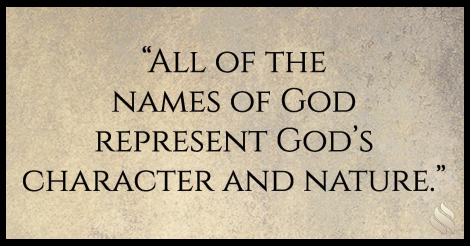 When people are seeking to know the will of God in meeting their needs, it can only mean one of two things: they are ignorant of the provisions of the New Covenant or they do not yet believe the New Covenant! I'm not being critical. I have faced the possibility of death or trusting the finished work of Jesus.
There are many evidences that God desires to meet our needs. All of the names of God represent God's character and nature. In the New Covenant, which God established with Jesus, we share in all the promises God ever made to anyone (2 Corinthians 1:20). Through Jesus' death we are free from the curses of the law (Galatians 3:13). Because we are in Him we are qualified for our inheritance (Ephesians 1:12). Jesus proved God was willing by meeting the needs of all who called upon Him. Then ultimately, He invites us to enter into His death, burial, resurrection, and inheritance, with all its provisions. The real question is not, "Is God willing?" The real question is, "Am I willing?"
Jesus asked the question, what are you willing to let Me do for you? So often we want something from God, but we are unwilling to admit the obvious: it is given to me in the New Covenant! I have my fears and concerns that make me unwilling. Am I ready to face my unbelief? Am I ready to step out of this problem which is giving me some benefit in the form of secondary gain? What will I lose if I give up this problem?
JOIN ME this week and let's wrap ourselves around God and move past our fears and limiting beliefs. If Jesus faced the suffering to provide me with this Covenant, shouldn't I at least face my fears to participate in it?
Join Our Mailing List!
Subscribe to our mailing list and you'll get notifications of new posts along with advanced notifications of sales, special offers, and subscriber-only discounts!
Welcome to the Impact Ministries family! Please check your email to confirm your subscription!