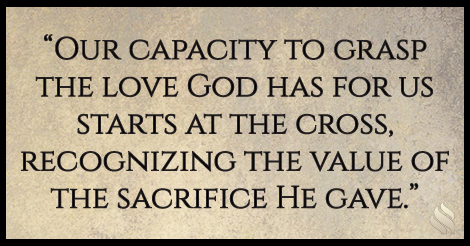 The giver gives gifts that reflect the value for the one they love. This is the concept of reconciliation; one party pays an amount for something equal to their value. God gave the most valuable thing that existed in eternity. He gave Jesus, His only begotten. God's love has been expressed and based on the principle of giving; that sacrifice bonded God to us in direct proportion to the value of the gift!
Our capacity to grasp the love God has for us starts at the cross, recognizing the value of the sacrifice He gave. The more we know about what actually happened at the cross the more we will believe God's love for us. JOIN ME this week and discover how God's gift bound Him to us and how we can create the same bond in our heart for Him!
Join Our Mailing List!
Subscribe to our mailing list and you'll get notifications of new posts along with advanced notifications of sales, special offers, and subscriber-only discounts!
Welcome to the Impact Ministries family! Please check your email to confirm your subscription!