Decide if you want to be the person who lives the way Jesus teaches!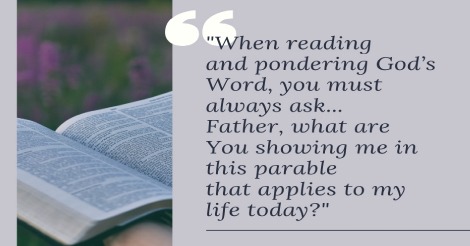 The laws of the Kingdom are not the rules we obey to gain entrance or to acquire improved benefits. These laws are not enforced by God for or against anyone but work for those who know, trust, and yield to them. The laws of the Kingdom are the commandments of God applied from the motive of love based on Jesus' example!
Jesus based His life, teaching, ministry, and conduct on everything God had ever spoken as well as the meaning and the intention behind what He said. Jesus is the way to the Kingdom and the model for the way to live in the Kingdom. His path is the path we walk. It is the path of truth. His life and teachings are the perfect representation of God. His interpretation and application of the commandments is the truth God always intended and is the fulfillment of Scripture. Life is in Him personally, not in doctrine about Him. We access the Resurrection life through our fellowship with Him. When we take on His yoke, we enter the Kingdom realm where life gets easy and light.
The Hebrew word for both heaven and mind are connected. The way you think and believe produces an internal reality whereby heaven on earth is experienced no matter what the external circumstances. When reading and pondering God's Word, you must always ask in a teachable frame of mind: Father, what are you showing me in this parable that applies to my life today?
To discover how YOU can have Heaven on Earth, CLICK HERE!
Join Our Mailing List!
Subscribe to our mailing list and you'll get notifications of new posts along with advanced notifications of sales, special offers, and subscriber-only discounts!
Welcome to the Impact Ministries family! Please check your email to confirm your subscription!