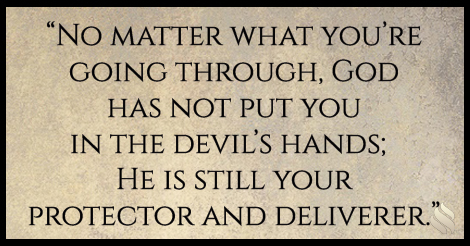 In Job 2:6 when God said, "behold he is in your hand but spare his life"  He wasn't handing Job over to the devil; this would contradict everything we know about God and His character, as well the language used in this verse. "Behold" is an exclamation in recognition of something that already exists. If a person sees a snake behind you and shouts, "behold a snake," he didn't create the snake and he didn't put it there; it is merely an acknowledgment.
Job had put himself in this position through his faulty beliefs about God! Interestingly, even though he had done this, God still would not allow the devil to kill him. No matter what you're going through, God has not put you in the devil's hands; He is still your protector and deliverer.
JOIN ME this week and discover how Job delivered himself from Satan's hand, then you can set yourself free!
Join Our Mailing List!
Subscribe to our mailing list and you'll get notifications of new posts along with advanced notifications of sales, special offers, and subscriber-only discounts!
Welcome to the Impact Ministries family! Please check your email to confirm your subscription!