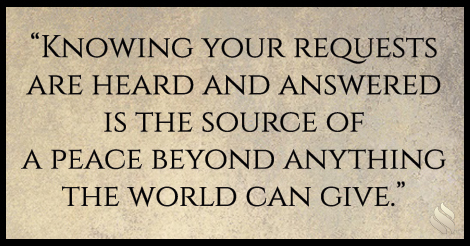 Prayer only brings peace when you know your prayer has been answered. The New Testament word for "ask" implies that the answer is "yes." It is like a child asking a parent for water; the answer is obvious. Knowing your requests are heard and answered is the source of a peace beyond anything the world can give.  JOIN ME this week and discover a peace that is unlike anything that can be had from any other source!
Join Our Mailing List!
Subscribe to our mailing list and you'll get notifications of new posts along with advanced notifications of sales, special offers, and subscriber-only discounts!
Welcome to the Impact Ministries family! Please check your email to confirm your subscription!