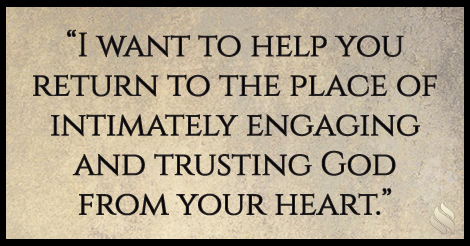 The Bible is full of formulas. According to Encarta Dictionary, a formula is a plan for or a method of doing something, i.e. a custom or a tradition. Formulas are designed to help us develop a process, but all formulas should give way to something that emerges from your own heart; otherwise, your formula (tradition) will make the Word of God of no effect. Over time, as we begin to take God for granted, we unintentionally put more trust in our formula than in God personally. It can be very confusing when we do the same thing we once did that produced results and today it just doesn't work. I want to help you return to the place of intimately engaging and trusting God from your heart. If what you used to do to get results is no longer working JOIN ME this week and we'll move past our formulas to what will work for us today!
Join Our Mailing List!
Subscribe to our mailing list and you'll get notifications of new posts along with advanced notifications of sales, special offers, and subscriber-only discounts!
Welcome to the Impact Ministries family! Please check your email to confirm your subscription!