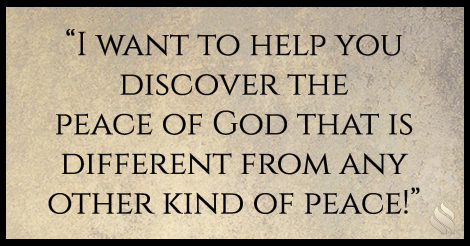 Chaos in the world is a combination of those who do not know the way of peace and those who do not choose to live in peace. The carnal mind thinks peace comes when others do what we want or give us what we want. The spiritual mind makes God his or her Source. When the entire world is attempting to force everyone else to provide peace for them, the entire world will be at war.
JOIN ME this week to discover the way of peace – not the kind of peace others can give you, not the temporary peace that comes from getting what you want, and certainly not the kind of peace that comes from selfish fulfillment. I want to help you discover the peace of God that is different from any other kind of peace!
Join Our Mailing List!
Subscribe to our mailing list and you'll get notifications of new posts along with advanced notifications of sales, special offers, and subscriber-only discounts!
Welcome to the Impact Ministries family! Please check your email to confirm your subscription!