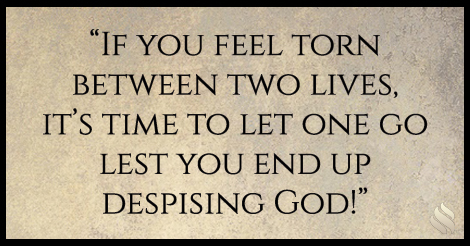 A wise man surrenders his life in exchange for the life God is offering. A foolish man holds to the life he has because he thinks it is better than what God is offering! But a man who tries to serve two masters ends up clinging to one and despising the other. If you feel torn between two lives, it's time to let one go lest you end up despising God!
Join me this week for: Choosing the Love You Will Experience!
Join Our Mailing List!
Subscribe to our mailing list and you'll get notifications of new posts along with advanced notifications of sales, special offers, and subscriber-only discounts!
Welcome to the Impact Ministries family! Please check your email to confirm your subscription!