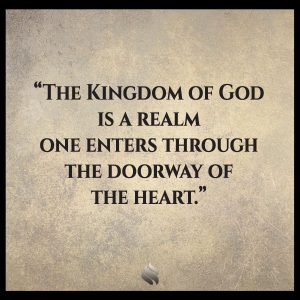 The Kingdom of God is a realm one enters through the doorway of the heart. Within that realm are all the resources, provisions and realities of God. It is within that realm where one binds and looses, i.e. declares anything occurring in their life as legal or illegal based on the finished work and the reality of the death, burial and resurrection. It is in this realm where we exercise our authority to make these choices and thereby enter God's reality and resources!
Jesus said we have the authority to enter that realm based on our trust in His true identity. We enter that realm because we trust what was accomplished at the cross. The more we live and move in that realm, the more we experience our identity and authority and the more we take it with us to the outside world.  CLICK HERE to join me this week as I share, Your Authority and Identity.
Join Our Mailing List!
Subscribe to our mailing list and you'll get notifications of new posts along with advanced notifications of sales, special offers, and subscriber-only discounts!
Welcome to the Impact Ministries family! Please check your email to confirm your subscription!