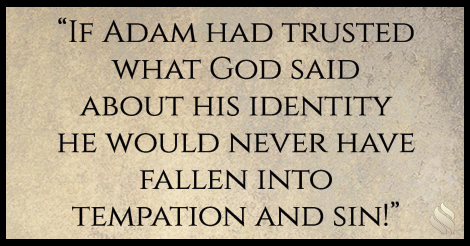 From the first to the last scripture in the Bible God never changes, therefore truth never changes. The only way man has even been able to relate to God is by faith: to trust what God says and respond accordingly! If we do not relate by faith, then we are making God a liar.
If Adam had trusted what God said about his identity he would never have fallen into temptation and sin! If Israel had believed in the names of God they would never have twisted the Old Covenant into dead works. If the Jews who had been taken captive had trusted God's Word they would not have added hundreds of rules, laws, and religious interpretations! When we don't trust what God says we twist it into something that will make us feel safe, and it will always be liberalism or legalism!
God told the people what to do when in Egypt to be protected from wrath. It was a corporate promise that required individual faith expressed through action. Every person had to trust God enough to follow His instructions: kill a lamb, eat it in a prescribed manner, and put the blood on their door posts.
The entire New Testament tells us that all God offers becomes ours by faith, starting with faith in the finished work of Jesus! No one will participate in any aspect of Jesus' finished work unless they do it as a result of believing. Every promise included in salvation is received by grace through faith! There is no substitute for trusting God.
JOIN ME this week as we expand our faith, confidence, and trust in the New Covenant God made with Jesus!