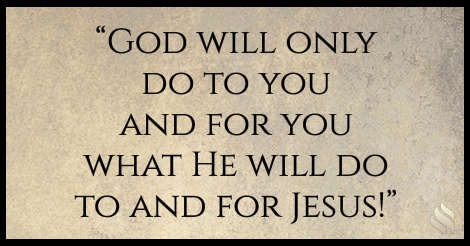 God made many covenants with many people. Sadly, we seem to honor those covenants more than the one He made with Jesus! All the covenants God made with men required man to uphold his part of it. But the covenant God made with Jesus was upheld until the end of His earthly life and then became eternal when He was raised from the dead.
According to the writer of Hebrews, we have a new and better covenant, with better promises, and a better, more compassionate high priest. This new covenant which we share in Christ frees us from any previous covenants. It's like refinancing your home. Your new contract says this contract replaces, supersedes, and makes void any previous agreements whether written or implied. We have a new and better contract than anyone has ever had with God! Why would we attempt to relate to God or His promises through the old inferior contract?
If you believe in your heart what happened through Jesus' death, burial, and resurrection; and you believe you are in Him, then you base all your trust and hope in the covenant God made with Jesus! What He has is yours; you are a joint heir! God will only do to you and for you what He will do to and for Jesus!
The struggle of God's people in both the Old and New Testaments has always sprung from the fact that their hearts were not steadfast in God's covenant! JOIN ME this week and let's begin this process of establishing your heart in the New Covenant God made with Jesus!